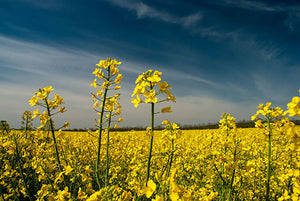 Broadband Capital Funding Welcome but sting in the tail for Rural Ireland with increased Carbon Tax
Post on: Tue, 13, October 2020
Press Release: Tuesday, 13th October 2020
Macra na Feirme has welcomed the commitment to accelerate the rural Broadband Plan roll-out with an additional €132m capital allocation.
"As we deal with the impact of Covid-19, with significant numbers of people working from home the issue of available quality broadband is to the fore in rural areas. Macra na Feirme welcomes the inclusion of the cost of Broadband as a claimable cost for those working from home as an essential move to benefit young people who are working remotely in rural Ireland. The additional funding of €132 to support the roll-out of National Broadband Ireland is also significant and a very welcome capital investment." said Macra na Feirme President Thomas Duffy.
"Macra na Feirme had made it clear in our budget submission that the availability, quality and cost of broadband is a severe obstacle for working rural young people and rural students. This relief is a positive move, along with the announcement of increased investment in remote working hubs," added President Duffy.
An increase in Carbon Tax will have a negative impact on the rural community because of underfunding in the public transport network making rural people reliant on private car use. Funds made available to county councils must be used to provide the rural charging network needed to support electric car use. An 82% increase in the energy efficiency schemes, such as the retrofit scheme, is welcomed by Macra na Feirme as these schemes are essential to keeping those in rural Ireland out of fuel poverty.
"Rural Ireland wants to be part of the transition to a greener economy but it is widely accepted that carbon tax increases disproportionately affects rural dwellers, this is the real sting in the tail from this budget," said President Thomas Duffy.
---