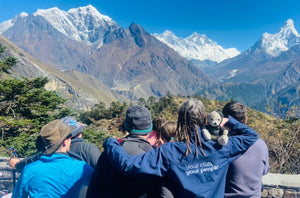 Meet you at Macra
Connect your business with the pulse of rural Ireland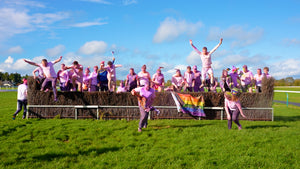 YOUR REAL LIFE SOCIAL NETWORK
We are a thriving community of 17-35 year olds from 170 clubs in rural Ireland. We advocate for, nurture and develop our members in a fun, inclusive and supportive environment.
Join our community of rural youth and young farmers where you will be welcomed into a fun, vibrant community, access member benefits, participate in competitions and personal development opportunities and have your voice heard!
CONNECT YOUR BUSINESS WITH THE PULSE OF RURAL IRELAND
We partner with organisation's that echo our vision for a rural Ireland that is a vibrant, attractive place for young people to live and work. We work collaboratively with businesses help meet community objectives.
MEMBER SPOTLIGHT
Avril Collins - Callan Macra
"One of my favourite things about Macra is that you can try out different activities such as sports, public speaking or drama. A lot of clubs outside of Macra just focus on one thing, but through Macra you get to try various activities and competitions that you normally wouldn't have the opportunity todo! "
Shane Fitzgerald - Kilmacthomas Macra
"Macra offers a huge social benefit to young farmers through involvement in Young Farmer Discussion Groups which hosts various events such as farm walks and talks. Macra creates a platform to allow young farmer's voices to be heard and in turn influence future national and EU policy decisions."
Aoife O'Connor - Freemount Macra
"A personal ambition of mine is to ensure that anyone coming into our club is as welcome and as at ease as I was when I first joined Freemount Macra. I would love for another person to get as much out of Macra as I have, I've made friends for life and great memories."
Subscribe to our newsletter
News, events and members offers. Directly to your inbox.