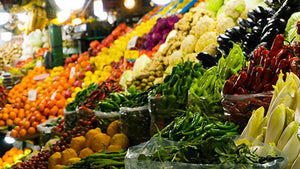 Funding for Food Ombudsman, new Agri-Environmental Schemes and Brexit supports welcomed by Macra
Post on: Tue, 13, October 2020
Press Release:  Tuesday, 13th October 2020
Funding for Food Ombudsman, new agri-environmental schemes and supports for food exports due to Brexit is welcomed by Macra na Feirme in the increase of €179 million.
"This budget makes an important commitment to the future of agriculture that only young farmers can deliver on," said Macra na Feirme President Thomas Duffy.
Supports for agriculture which will be most affected in the case of a no-deal Brexit scenario will disadvantage young farmers the most as they are the most exposed due to the need for investment. Macra na Feirme has also supported calls for a Food Ombudsman which has a remit beyond that which was laid out by the Unfair Trading Practices Directive.
Macra na Feirme also lobbied for an innovative approach such as results-based schemes to the next generation of agri-environmental measures to be trialed under the transitional period of the CAP.
"We look forward to engaging with the Department on ambitious new environmental schemes that will deliver for young farmers and those in difficult areas to farm." President Duffy added.
---