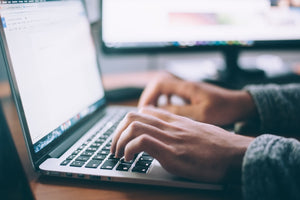 "Macra na Feirme welcomes much needed support for Agricultural Students"
Macra na Feirme has welcomed the support for Agricultural Students, following the announcement by Teagasc and the Department of Agriculture of a fund for hardship payments along with a version of the laptop loan scheme operated by other Higher Education Institutes. The announcement comes after 4 months of sustained lobbying by Macra na Feirme on behalf of Agricultural students.
"This is a welcome move as Macra na Feirme had repeatedly highlighted the disparity between agricultural students and students in other third level institutes with supports" said National President Thomas Duffy.
The fund in the region of €.2million is to be provided for level 5 and 6 students in agriculture, horticulture, equine and forestry. While Macra na Feirme welcomes this move, more work is needed for these students to be truly equal to their counterparts in other Higher Education Institutes.
"As Minister McConalogue stated, this is a recognition that agriculture students and young farmers are the lifeblood of the sector" said President Duffy. 
---