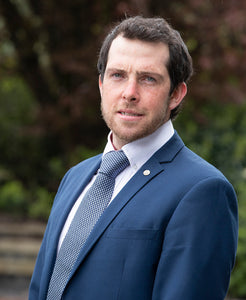 Macra President Encourages Macra Members To Get Behind Nov 21st Farm Family Rally
Macra na Feirme National President John Keane has encouraged Macra members to "get behind" the planned IFA Farm Family Rally on Sunday 21st November. Macra na Feirme have consistently called on the Government to recognise the importance of encouraging the next generation into agriculture.
"Young farmers are the future of our agricultural and food production industry.  We recognise that environmental sustainability is vitally important for ourselves, our families and the future generations of farm families, and we also recognise that economic and social sustainability are equally as important future of the agri-business industry and wider rural communities", said President Keane.
Farm families are asked to gather for the Farm Family Rally at 11 a.m. in Merrion Square, Dublin 2 on Sunday, November 21st next. 
Concluding his remarks Macra President John Keane said, "We are encouraging every Macra club and county executive to support the Farm Family Rally as a show of solidarity with our young farmers and the next generation who need to know that farming and food production is a viable livelihood for their future." 
Macra na Feirme National President John Keane will address the gathering on the Sunday, November 21st next. Macra na Feirme membership are encouraged to partake in the Farm Family Rally and support their fellow farmers in the call for a future for young farmers.
---