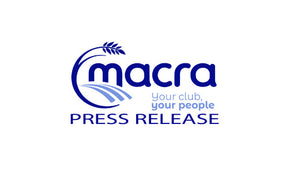 No one in the sector can accept these breaches
Macra strongly condemns the shocking practices shown on the RTE investigates programme which aired last night. Macra and our members, have always stated a zero-tolerance approach to the mistreatment of animals.
"What was shown throughout the programme is truly disturbing. As farmers we care for our animals and we never want to see them mistreated as depicted in the RTE investigates show" said Macra National President Elaine Houlihan.
"Since 2019, we as an organisation have been calling on the government for supports around the use of sexed semen in the dairy herd to incentivise more viable breeding practices. In our Pre Budget submission for budget 2024 we are calling on the government once again for further action around sexed semen" continued Ms. Houlihan.
Macra welcomes the Department of Agriculture, Food and the Marine's announcement that they will be conducting a full investigation into the breaches highlighted around animal welfare. We encourage anybody who has witnessed any breach of the law to report it to the relevant authority, in this instance DAFM.
"The dairy industry is extremely important to the Irish economy, and we need to ensure that those who act inappropriately towards animals are punished appropriately. The actions of a few have created a threat to the industry's reputation, which is unacceptable" concluded Ms. Houlihan.
---