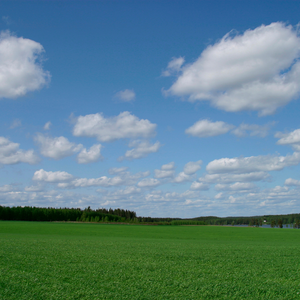 Results Based Pilot A Move In The Right Direction But Elements Must Be Reconsidered
Macra na Feirme welcomes new Results-based Environmental-Agri Pilot Project (REAP) details which were disclosed during a meeting with Macra na Feirme and the Department of Agriculture today, Thursday 15 April. Macra na Feirme have lobbied consistently for results-based schemes to be considered by DAFM and welcomes this as a positive step in developing future schemes.  
The inclusion of increased hectare allowances for partnerships has been welcomed by Macra na Feirme, as this will result in increased potential for payments as an important opportunity for young farmers to stake their claim environmentally. 
"It reflects that multi-generational partnerships with young farmers are providing benefits to the environment and that deserves recognition in all future environmental scheme limits," stated Macra na Feirme National President Thomas Duffy. 
"While this pilot project is a positive step for farmers, the largest downside is that not enough farmers will reap the rewards of this pilot project", according to President Thomas Duffy. 
A simple and transparent scoring system, as in EIPs, should allow for quick uptake, provided it is designed appropriately. Farmers must have more control over their own land and outcomes from it rather than following prescribed actions.   
"Including farms over 140kg of Organic Nitrogen is a positive step forward to demonstrate highly stocked farms can be environmentally positive. However, other elements of the pilot may need a rethink," commented President Duffy. 
Macra na Feirme has raised concerns over some of the details involved. In particular, the management of grass margins and the number of species eligible for payment for multi-species reseeding. The number of non-grass species recommended, at 7, is higher than many commercial mixes. This will pose significant issues with management and persistence. Teagasc's advice around the management of multi-species swards remains focused on the inclusion of up to 5 non-grass species and the pilot must reflect this. As demonstrated in other EIPs management, the mechanical cutting of field margins has also led to significant issues for farmers with once-off grazing becoming the preferred system for some.  
"The biggest concern for farmers will be the cost of training and advisory services absorbing more of the income that should be going to farmers. This needs to be addressed by the Department of Agriculture with indicative pricing for costs, as the absence of this has been a mistake for other schemes," stated President Duffy. 
 ENDS
---