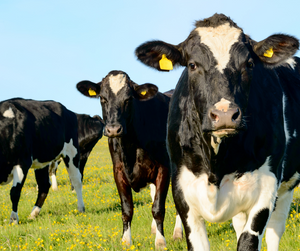 TB Status Influential Amongst Young Farmers
In the recent Macra na Feirme Young Farmer Survey undertaken by 134 young farmers the influence of TB status was clear.
The impact of TB status on the ability to sell and the preference of buyers was addressed in the young farmer survey with the majority of young farmers (81%) answering that TB status would influence their purchasing choices. The attitude to TB status varied by the enterprise, dairy farmers were more concerned (86%) than beef farmers (75%) but the large majority of farmers across sectors agreed that the TB status of a herd would be influential.
"TB is one of the most devastating diseases. The TB eradication programme has dragged on for years and young farmers in particular are rightly frustrated at the fact that their future may continue to contain annual testing and herd breakdowns", says Macra na Feirme National President Thomas Duffy.
TB testing and the issuing of TB status letters have been widely discussed in the Irish agri media throughout 2020 and 2021. The concerns of those who have suffered a TB breakdown or are more likely to due to ongoing issues in their area, have been frequently highlighted both in media and at farmers meetings including in Macra Young Farmer Discussion Groups. 
"Measures to eradicate TB will continue to have a major impact on young farmer's profitability and ability to grow, because of this farmers' viability must be protected where TB breakdowns occur", shares President Thomas Duffy.
Issues with new entrant farmers being classified as C1 due to having no previous negative tests have been raised by the Department of Agriculture. Greater clarification of the status of these herds has been agreed.
---