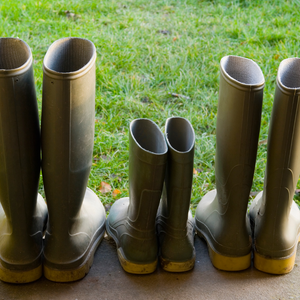 Young farmer February reflections
As we all know, February can be a busy month, but young farmers had a little more going on with the young farmer half-hour specials online. These brought a different topic to young farmers every Thursday in February. Presentations lasted approximately 30 minutes and afterwards participants broke out into breakout rooms where plenty of discussion and debate ensued. 
Succession
Austin Finn, gave a presentation on succession and the Land Mobility Service, with the clear message: "Have the discussion, gain knowledge and make a plan." Finn reminded everyone that there are alternatives to the family farm option and that you need to ask yourself if you can look off-farm, can you go it alone, or can you increase the viability of the farm another way. In all the excitement over a new venture, whether it be a lease, partnership, share family or transfer, one must remember the dreaded tax bill that may be attached to it. But that shouldn't dampen your spirits, because there are tax reliefs available. For more information, visit www.landmobility.ie
Results-based eco schemes
John Finn, Teagasc, presented results based eco schemes, which is the direction in which the Department of Agriculture is going with the next agri-environmental pilot project. Results-based schemes are considered to be a more beneficial approach to achieve environmental objectives and farmer support. In a traditional payment approach, once you achieved certain "eligibility criteria" you are awarded a limited payment, unrelated to the outcome of the activity, while in a results-based approach, farmers are paid dependent on the environmental improvement.
AMS and geo-tagging app
Eoin Dooley and Sinead Mulcahy, DAFM, explained how the Area Monitoring System (AMS) will work and outlined the great potential for the geo-tagged photo app that DAFM is currently developing. The AMS uses Sentinel satellite data, along with other data sources, to determine the agricultural activity on land parcels declared by farmers. The AMS, which will be compulsory with the new Common Agricultural Policy, is being introduced on a phased basis over the next number of years. The AMS approach has many benefits, including, where needed, the instigation of warning alerts to farmers, helping to minimise the occurrence of non compliances and associated penalties. Geo-tagging is something most smartphone users are already familiar with, as many phones with an internet connection and a camera record GPS coordinates automatically. The geo-tagged photo app will enable both farmers and advisors to take geotagged photos using their smartphone and submit them to DAFM in a timely and efficient manner, which can then potentially prevent the need for farm visits and minimise payment delays.
Genuine farmer definition
The final night focused on the definition of a genuine farmer, with a presentation from national president Thomas Duffy on Macra na Feirme's current definition and whether on not it was still fit for purpose. This session gathered useful information and opinions from members, and was a great way to finish up the month of special webinars.
The half hour specials will be back in March, so keep an eye on Macra na Feirme's Facebook page for more information.
---